A huge thank you to all our friends for your contribution to make today's community celebration such a great success. To all the people who organised the day, the stall holders, those who helped set up and pack away and to all the people who came along and took part; thank you everybody.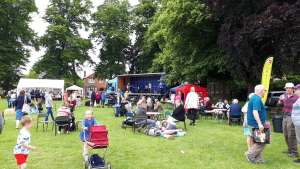 Please "like" us on Facebook to keep up to date with other events; these include:
New Town Open Gardens next Sunday afternoon (23 July see programme for details)
Café Colchester 9:30 – 11:30 weekly from Wednesday 3 July
Free school uniform stall 9:30 – 11:30 Wednesday 31 July and 7 August
IT Hub on 9:30 – 11:30 Wednesday 14 August
Summer Holiday Club month 19 August – Friday 23 August, see web site ( http://wimpoleroadchurch.org.uk/holiday-club/ )for details and contact us to reserve spaces
Community Craft Christmas Fayre Saturday 30 November (contact us is you'd like to be involved / book a table)
And, there will be more!